Skip to Content
Your Family's Comfort Is Our Commitment
Are the sweltering Arizona skies getting the best of you and your AC system? Or are you trying to stay a step ahead of the weather with preventative maintenance? Meadow Air provides the most reliable HVAC services in Phoenix, AZ and the surrounding areas. We're no stranger to Arizona weather. That's why we are committed to providing the highest level of comfort for your family. Whether you need a maintenance check, furnace tune-up, or an emergency repair on a heating or cooling unit, we are available to handle all your heating, cooling, and ventilation needs. Voted Best of the Desert for Best HVAC Services 2021 by AZCentral, we strive to exceed your expectations by ensuring each of our clients receives top-quality, personalized service. Call the best in the business for all your heating and cooling system needs.
The Most Comprehensive Array of HVAC Solutions
Arizona homeowners need a heating and air conditioning system they can always rely on. Meadow Air offers responsive and affordable HVAC solutions for your family's needs when you need them most. Equipment installations, air quality inspections, routine maintenance – we provide it all. And you can count on our 24/7 emergency air repair services or restore your comfort and peace of mind.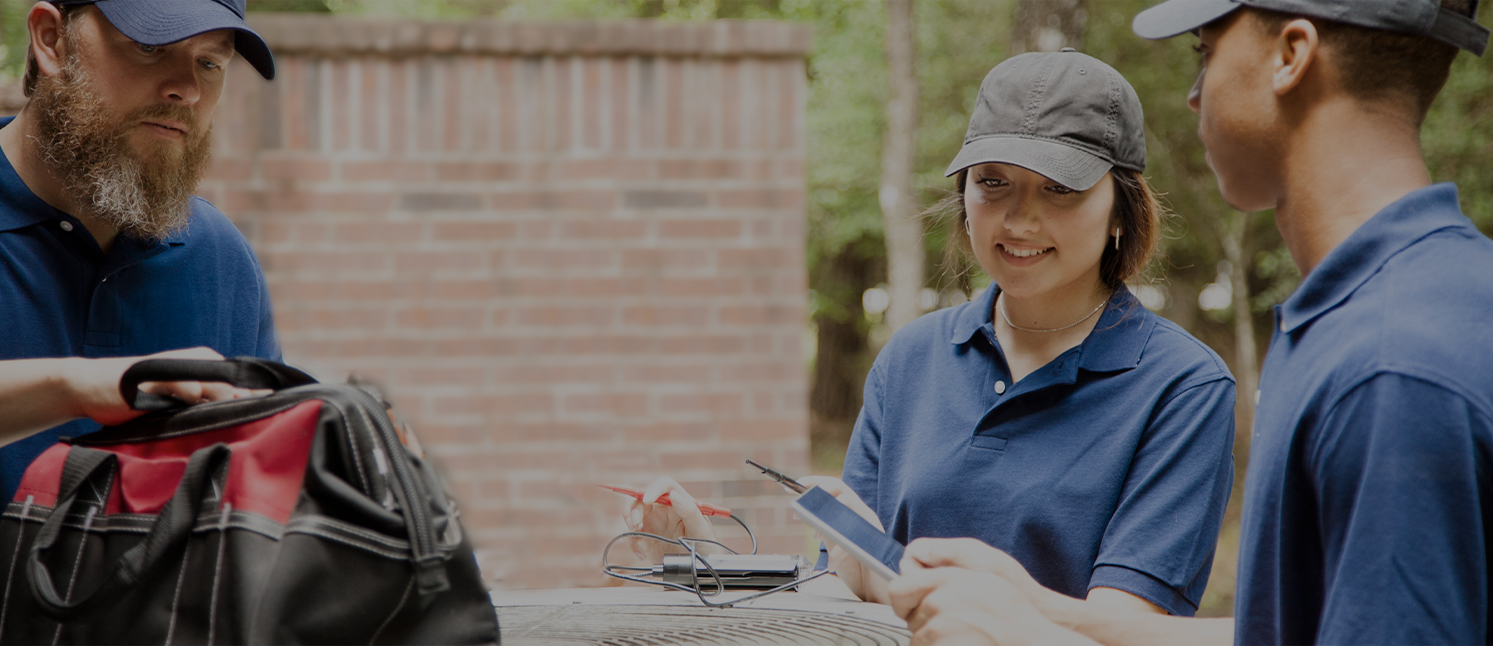 Arizona's Top-Rated HVAC Services
Our customers have rated us the number-one HVAC service in Arizona for a reason. Our team of HVAC professionals has the industry-leading knowledge, substantial field experience, and world-class customer service skills to deliver top-quality service with expert precision. We are equipped with the industry's most state-of-the-art techniques using only the most durable materials the market has to offer. Don't let the weather get the best of your home. Rely on Meadow Air's top-quality HVAC services to deliver results for all your home comfort needs.
What Our Customers Say About Us
This company went above and beyond. I highly recommend. The tech was informative and helpful in choosing the right unit. The installers were top notch. You can tell they care about doing the best possible job.
Outstanding customer service. The tech came out to do a tune up and was not able to perform all of the tests so they refunded my money and scheduled me another tune up at no cost. Now that is customer service, they obviously care about their customers and are fair and reasonable. They bent over backwards to make it right. I would recommend them to anyone based solely on their integrity.
They came out the same day without an emergency fee! Provided excellent care, honest work, and great prices. Our tech Robert was knowledgeable and super quick with the repair. I am so happy I reached out to them first. Thank you Meadow Air for saving this house in July…at the tail end of a heat wave!
When our AC unit stopped working I contacted Meadow first thing in the morning. They were able to come out early afternoon. Our unit was over 25 years old. Robert A stated that he could fix the unit but could not promise how long it would last as it is old and the freon is outdated and hard to get. We opted for a new energy efficient unit. The unit arrived on time and was quickly in place so there was little down time for us not to have ac. I have to say that the customer service is outstanding which is something you do not see much of anymore. I do recommend anyone needing service to call Meadow. You will not be disappointed.
The technician that showed up at my house (Robert) Was very polite and professional. He fixed the problem quickly. He gave me tons of good information and answered all my questions. I was very impressed with him and the company as a whole. I will definitely be using them again as well as be referring them. Very satisfied
We called because our AC stopped working and we needed same day repairs. We were able to set up an appointment for the same day and Rob arrived earlier then we were advised. He was able to fix the issue quickly and got our AC up and running.
Frequently Asked Questions
Meadow Air
Phone
602-812-0648
Address
7150 w Roosevelt St Suite 135 Phoenix 85043
Hours of Operation
Monday: 7:00 AM – 7:00 PM
Tuesday: 7:00 AM – 7:00 PM
Wednesday: 7:00 AM – 7:00 PM
Thursday: 7:00 AM – 7:00 PM
Friday: 7:00 AM – 7:00 PM
Saturday: 7:00 AM – 7:00 PM
Sunday: Closed