Skip to Content
Professional Heater Installations in Phoenix
HVAC Installation from Meadow Air
If you're in need of heater installation services in Arizona, you've come to the right place. Meadow Air specializes in heater installation for home and business owners. Our HVAC company installs the best brands in the industry, as well as multiple types of heating systems such as heat pumps, gas and oil furnaces, and more. Whether your existing heater is on the way out of you need one installed for the first time, you can trust our team of experienced professionals. Learn more about HVAC installation and get in touch with us to schedule service.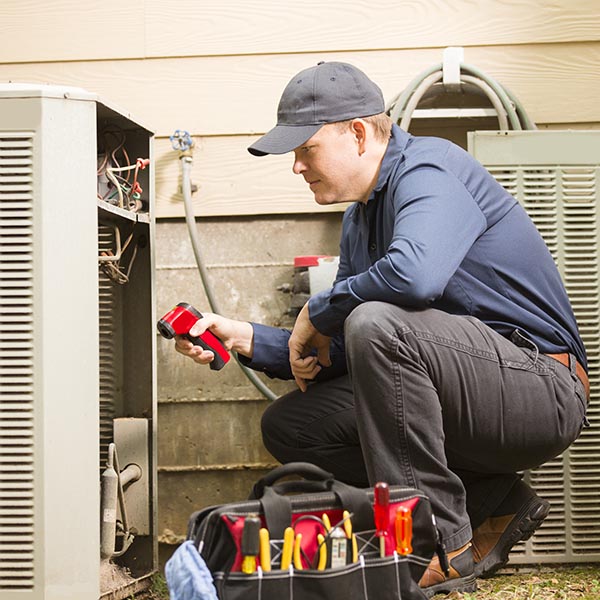 When to Consider a Heater Installation
If your home or business doesn't currently have a heating system, it's something you'll need to add before the winter. If you have an existing heater, it can get a bit trickier knowing when to replace it with heating installation services from Meadow Air. A well-cared-for furnace can last quite some time, but eventually, they all need to be replaced. You should start thinking about having a new heating system installed if your current heater is more than 15 years old, you have noticed a steady and unexplained increase in electricity bills, you've needed more frequent heating repairs recently, your furnace has become louder than it used to be, or it runs often but doesn't keep your home as warm as you prefer.
The Benefits of Professional Heater Installation
Installing a heating system is definitely not a DIY job. Heating system installation is a complex job best left to the experienced professionals at Meadow Air. Our team will ensure you enjoy optimum energy efficiency, keep any warranties from being voided, and guarantee a safe and effective installation. If you experience any issues after your installation, we will provide the quality repair or maintenance service you need.
Heating Repair or Installation?
All heaters break down eventually, but sometimes they can be repaired rather than requiring complete replacement. Thankfully, our team specializes in both heater installation and repair services. We will start with an evaluation of your HVAC system and any issues you're facing. From there, we'll determine the best course of action for your home or business in Arizona. There are plenty of signs that something's wrong with your furnace, including a heating system that begins making loud noises while operating, no warm air coming out of your vents, or a burning odor coming from the system. It's natural to want to save money by having your heater repaired, and sometimes that is the best option. Other times, it makes more sense to spend a bit more money now so you can have a more energy-efficient heating system that saves you money each month on energy bills while giving you peace of mind that it will be running efficiently for years to come. It makes sense to have a new heater installed if your existing unit is near the end of its life cycle or has been requiring frequent repairs.
Installing Multiple Heating Types & Brands
Here at Meadow Air, our team has experience installing all types of heaters, and we work with some of the top brands in the industry. Allow us to install a new Carrier, Goodman, Lennox, Trane, York, Amana, or Daikin system in your home or business. We install and repair electric furnaces, gas furnaces, boilers, oil furnaces, air-source heat pumps, geothermal heat pumps, and more. Our team also specializes in heating duct installation. We're happy to help explore your options and determine which products and services would be best for your situation. Contact us today to get started.
Call Today Your Number One HVAC Company In The Valley