Skip to Content
Heater Replacement Services in Phoenix
Furnace Replacement from Meadow Air
While air conditioning is essential in Arizona, heating is equally as important. The team at Meadow Air offers furnace replacement services for homeowners. We're here to help you stay cozy on those chilly winter nights. We can help you determine whether you need air conditioning replacement or repair services and break down your furnace replacement cost. Heating system replacement is a big job that should be left to experienced professionals. We also offer services such as thermostat replacement and more. Learn more about our heater replacement services and get in touch with us to schedule service.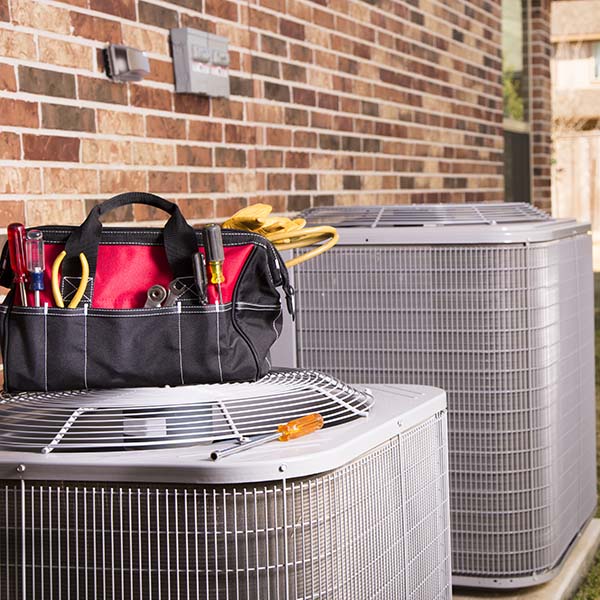 Is Your Heater Actually Broken?
There are many reasons why heaters break down. The average homeowner likely won't know what's wrong, but there are certain signs to watch out for. If your heating system is banging or vibrating loudly during operation, it's time to call for help. You should also contact our heating professionals if you don't have warm air coming out of your vents or notice burning odors. Elevated electricity bills are also a sign to contact our team. When your heater isn't working correctly, your options are repairing it and having it replaced. It's time to consider having your heating system replaced if it affects your safety, is close to the end of its life cycle, will cost more to repair and maintain than to replace, or would save you a significant amount of money with the installation of a newer, more energy-efficient unit. The average furnace will last about 15 to 20 years. Our team is here to help you determine the best course of action.
Preventing Issues with Your New Heater
After the heater installation process, you want to prevent issues to keep your new system running efficiently for years to come. The team at Meadow Air offers heating services, including preventative maintenance and inspections. We will clean your heating system and make any necessary adjustments to keep the system running more effectively and catch any potential issues before they become more expensive and significant. Be sure to schedule maintenance each year before you begin using your heater for the winter.
When Should You Replace Your Heater?
Knowing when to replace your furnace is essential. Waiting too long could be costly, but replacing your HVAC unit before it's necessary doesn't make much sense. Our team would be happy to give our recommendation based on the age and efficiency of your existing heater. Having it replaced before the winter season can ensure you are ready to keep warm during the cooler months. If your system is more than ten years old and has started giving you trouble, it may be time to replace it. Energy-efficient heating systems often provide a good return on investment. If you are under the impression that you can't afford to replace your furnace, consider the fact that you'll likely save a fair amount of money each month on utility bills. You may also qualify for energy improvement rebates.
Installing Multiple Types of Heating Systems
The team at Meadow Air installs multiple types of heating systems. We install and repair some of the top brands in the industry, including Carrier, Goodman, Lennox, Trane, York, Amana, and Daikin. We install gas furnaces, one of the most popular choices due to their low cost to operate. We also install electric furnaces when natural gas is not available. Oil furnaces are another option, as are boilers, air-source heat pumps, and geothermal heat pumps. We would be happy to discuss your options with you and determine the best type of heating system for your home in Arizona.
Schedule Heating Installation Service Today
Whether you know it's time to have your heater replaced, or you suspect it may be on the way out, we'd be glad to visit your home and inspect it for you. Our experienced heating installers can upgrade your heater to a more advanced ductless system. We are happy to answer any questions you may have about heating installation. Contact us today to learn more or schedule service.
Call Today Your Number One HVAC Company In The Valley