Skip to Content
The Most Comprehensive Array of Air Conditioning and Heating Services in the Valley
Arizona homeowners need a heating and air conditioning system they can always rely on. Meadow Air has the most responsive and affordable HVAC solutions for your family's needs when you need them most. Equipment installations, air quality inspections, and routine maintenance – we provide it all. And you can count on our 24/7 emergency air repair services or restore your comfort and peace of mind.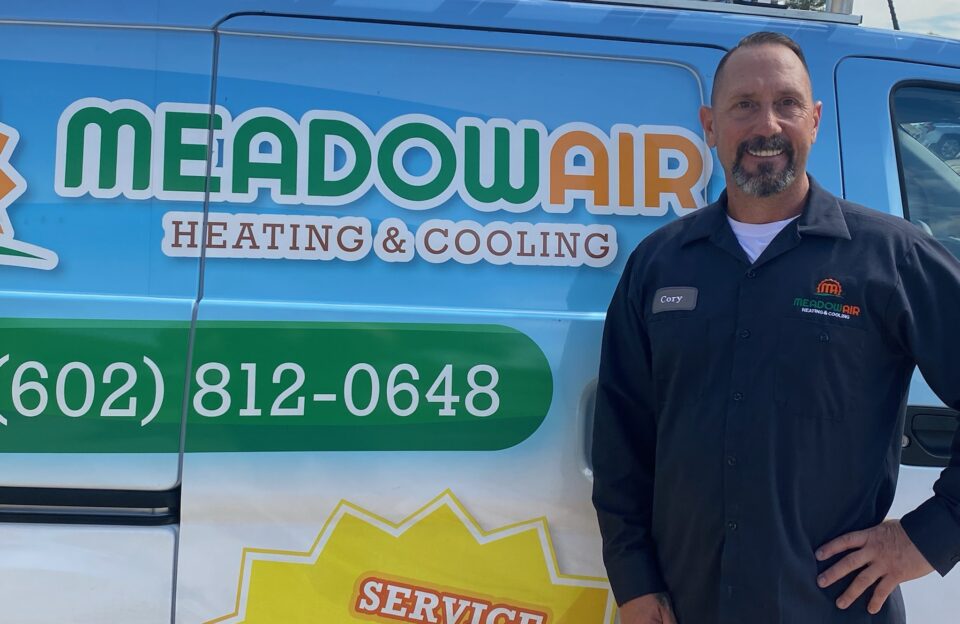 We Love What We Do
Our customers have rated us the number one HVAC service in Arizona for a reason. Our team of HVAC professionals has the industry-leading knowledge, substantial field experience, and world-class customer service skills to deliver top-quality service with expert precision. Each of our famous AC trucks is equipped with the latest advanced tools in the heating and cooling field. This allows our experts to identify problems quickly and effectively and solve them once and for all. The best part is that we pass all the savings on to you. We are proud to continue providing service to our Arizona customers. Rely on Meadow Air's top-quality HVAC services to deliver results for all your home comfort needs.
Why Choose Us
Arizona homeowners need a dependable source for professional HVAC services. Not only are our specialists highly trained experts in HVAC services, Meadow Air is a Class A licensed company devoted to providing superior customer support to all our customers with honesty, integrity, and respect. Voted Best of the Desert for Best HVAC Services 2021 by AZCentral, you can count on our premium craftsmanship and personalized service at a great price. If you have any questions about your office or home HVAC systems, call your number one Valley HVAC company at any time.
Call Today Your Number One HVAC Company In The Valley