Skip to Content
Ductless AC Services Serving Phoenix AZ
Ductless Split Air Conditioning System Installations
Ductless air conditioning is a very popular heating and cooling option. Meadow Air LLC provides all types of ductless AC services throughout Phoenix, AZ. This includes installations, maintenance, repairs, and replacements of your ductless split AC system. Learn more about this method of cooling your home. When you're ready, contact our team to schedule service. We can help you determine if ductless AC is the right solution for your home and budget. If you already have a system and need maintenance or repairs, we'll be right with you to make sure you and your family are always comfortable, no matter how hot the Arizona summers get.
Benefits of a New Ductless AC System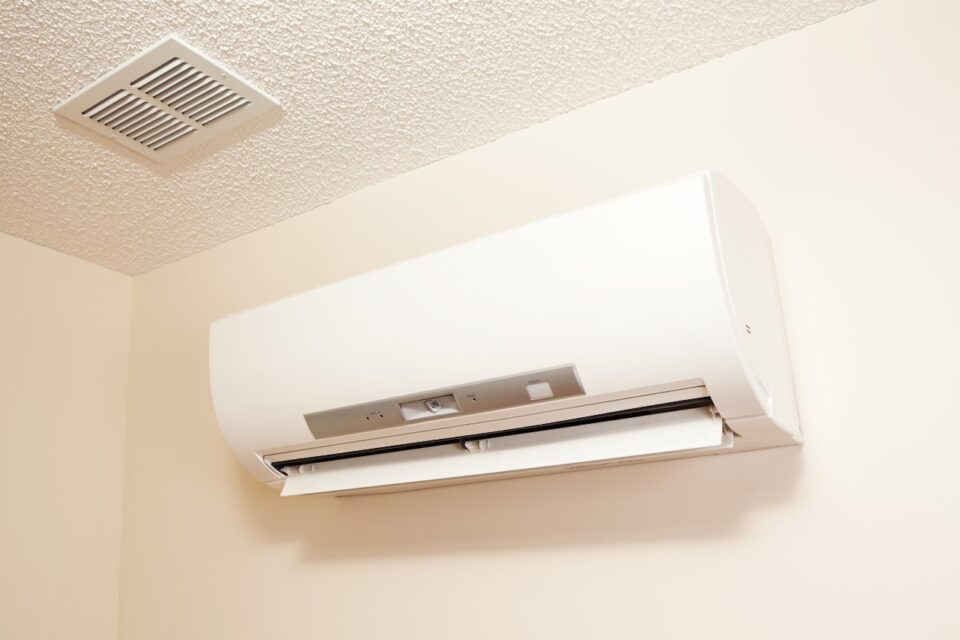 Ductless HVAC systems effectively distribute hot or cool air directly into the area that requires it. They use small indoor air handlers paired with an outdoor compressor unit to work. One of the biggest advantages of them is that they only require a small passage in your home, usually in a wall, the floor, or the ceiling, to hide it as well as possible. This means that they are very easy and quick to install in your home. With optional zoning, we can use only a single compressor unit to power many indoor ductless units. This incredibly efficient design takes up considerably less space in and around your house. You can also control the temperature in each room rather than relying on a central thermostat for your home. You never have to worry about certain rooms in your home being significantly hotter or colder than others as you fine-tune your comfort to your choosing. Other benefits include:
Quick and simple installation
No construction in your home
Optional zoning to operate multiple air handlers
Next-level energy efficiency
Installation Process
Unlike a traditional AC system, a ductless split HVAC unit is relatively easy and quick to install, requiring no construction or serious modifications to your home. The expert team at Meadow Air LLC can install your new system efficiently and quickly to get you the relief you need without interrupting or inconveniencing your day. It's also considerably more affordable to install than traditional air condition systems. We can install your new ductless system in several different positions, depending on your home's design, size, and layout.
You can fine-tune and adjust how you stay comfortable in your home, no matter the weather. Ductless AC units minimize obtrusions. During our installation process, we'll mount the air handler(s) where you would like them and install the outdoor compression unit using as minimally invasive measures as possible. The refrigerant and electric lines only need four to six inches of space to pass through your walls, ceilings, or floor, making them easy to hide and requiring almost no changes to your home's structure.
We will generally recommend ductless split air conditioning units for older homes that don't already have central HVAC systems. We'll chat about your best cooling options during our initial consultation.
Contact Us Today
Are you interested in installing a new ductless air conditioning unit in your home? Do you require maintenance or emergency repairs on your existing unit? Contact Meadow Air LLC today! Our expert team is always available to help you throughout Arizona with all types of air conditioning installations, repairs, replacements, upgrades, maintenance, and more. Contact us today to schedule service.
Call Today Your Number One HVAC Company In The Valley