Skip to Content
Professional AC Replacement – Phoenix
HVAC Replacement Services from Meadow Air
Living in Arizona means air conditioning is a necessity. When you need a new air conditioner installed in your home, you need a team you can trust for AC replacement.
Phoenix is one of our main areas of operation – Meadow Air regularly installs new air conditioners for homeowners in Arizona to ensure they stay cool and comfortable. Your next 20 years of cooling comfort all start with a quality AC replacement and installation.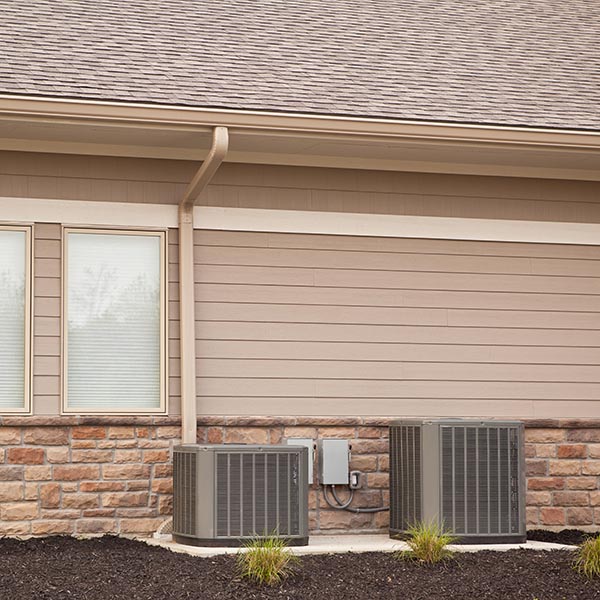 The AC Installation Process
AC unit replacement is not a simple job and one that should be left to the experienced professionals at Meadow Air. Our team is familiar with installing all components of air conditioners, such as air handler components like evaporator coils, electrical circuitry, condensers, and compressors, building codes, gas line connections, and more. Do not trust the job to amateurs so that you can save a couple of bucks. You'll pay more in the long run for further AC repair and replacement if it is not done right in the first place. Our team would be happy to speak with you about your HVAC replacement cost.
What to Know About AC Installation
Some homeowners realize that something is wrong with their air conditioner, but they don't know if they should spend the money to replace it. While the new AC unit cost in Phoenix can sometimes be significant, it often can work out that a newer, more energy-efficient HVAC unit will pay for itself over the years by saving you money each month on energy bills. Check out these AC replacement FAQs:
Should I have my air conditioner repaired or replaced?
There are many factors that should be considered when determining whether your air conditioner needs to be replaced or can be repaired. The age of your air conditioning unit is one of the main factors. If your HVAC system is more than ten years old, AC replacement often makes more sense. Technology continues to get better, and newer air conditioners are much more energy-efficient, so they will lower your electricity bills.
Another factor to consider is how often you need repairs. Some homeowners think that the new AC unit cost in Arizona is higher than the price of repairing it, but if you continue to spend money on repairs, you'll likely be paying more for that option. How efficient your air conditioner is and what type of problems it's experiencing are other factors to consider when making the AC replacement or repair choice.
What are the common signs that my AC unit needs replacement?
There are several signs or symptoms that your air conditioner should be replaced. These include a lack of cool air or limited airflow, a buildup of moisture, strange noises coming from the HVAC unit, foul odors from your air conditioner, and rising energy bills. If you notice any of those, do not wait for the situation to get worse – call our Phoenix AC replacement as soon as possible!
What size HVAC system do I need?
Your home needs the correct HVAC system size. An air conditioner that's too small will not be effective in cooling your home and will have to work harder and run longer. An air conditioner that is too large will cost you too much money to operate. Our team of experts will determine the correct size for your HVAC unit and install it properly to be energy-efficient for years to come.
Comprehensive AC Replacement in Phoenix
Our experienced team of air conditioning experts offers AC installations, repairs, maintenance, and air quality solutions. Keep in mind that we can upgrade your AC system with a ductless system as well. We proudly install and service the top AC brands, including Carrier, Goodman, Lennox, Trane, York, Amana, and Daikin. It all starts with a thorough exam so we can determine whether you require repairs, maintenance, or complete replacement. Contact us today to learn more or schedule a service.
Call Today Your Number One HVAC Company In The Valley