Skip to Content
Professional AC Installation Services in Phoenix
Air Conditioning Installation from Meadow Air
Can you imagine living in Arizona without correctly working air conditioning? Considering how brutal the summers in the Valley can be, an efficient AC is a real life saver, keeping you and your family cool once the heatwave strikes. And to ensure your air conditioner always fulfills its task, let Meadow Air take care of it. We provide local AC installation services in the Phoenix area, ensuring every member of your household stays comfortable. Whether you require AC replacement or installation, you can rest assured Meadow Air HVAC professionals do the job right and, most importantly, fast. We provide HVAC installation services for the most renowned brands in the industry, including Goodman, Trane, York, Carrier, and Daikin. Our services also include professional air conditioning service and maintenance. To learn more about Meadow Air and our installation services in Phoenix, AZ, give us a call and schedule an appointment.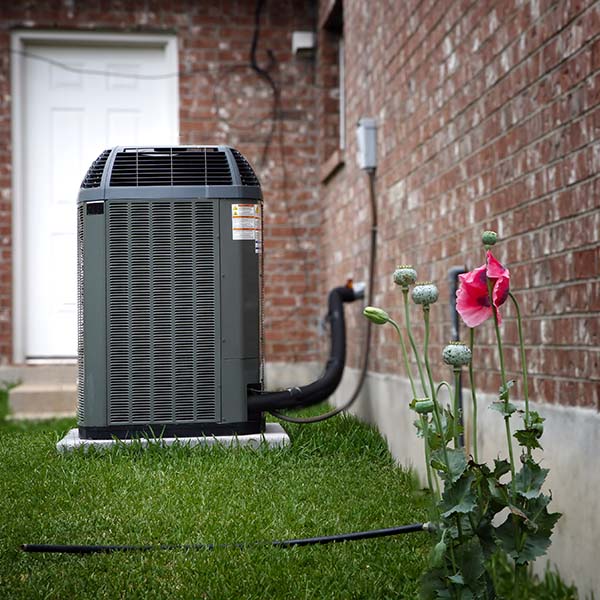 Should Your HVAC Unit Be Replaced or Repaired?
We often hear from homeowners in Arizona wondering if their air conditioners can be repaired or need to be replaced. Unfortunately, that's not a straightforward question to answer. Deciding whether you require AC installation or replacement will depend on a number of factors. In many cases, air conditioners can be repaired, but it only makes sense to do so under certain circumstances. However, keep in mind that repairing your AC system multiple times isn't the best solution, as you'll likely end up paying more for a system that's barely working compared to having a newer, more energy-efficient HVAC unit installed. Indeed, many Phoenix, AZ, homeowners are surprisingly amazed to see their energy bills cut in half once they upgrade their air conditioner to something new that uses far less energy. If your air conditioner is more than ten years old, chances are it would make sense to have it replaced. If you find yourself requiring frequent repairs, it may be time to upgrade your system and commit to keeping it maintained. Our team can determine the issues with your HVAC unit and how efficient it is before recommending repair or replacement.
When to Replace Your Air Conditioning?
Age: Be aware that most ACs come with a lifespan of approximately 10 to 15 years. Once your AC unit turns 10, it might be a good idea to replace it. Of course, you can repair it, but the older the AC gets, the less efficient it becomes. Older air conditioners are also more prone to malfunction, resulting in more significant repairs, reduced comfort, and much more money spent on maintenance and energy bills.
Performance: If your air conditioning starts to leave warm spots around your house or runs constantly trying to keep up with your cooling needs, it might be an indication that it requires replacing. In such cases, it's best to consult a professional AC installation service like Meadow Air on whether your AC needs to be replaced or only repaired, especially if it's younger than 10 years.
Maintenance and Repair Needs: Once you realize your AC has undergone more repairs in the past few years than you've had haircuts, investing in a new AC unit seems like the best and most cost-efficient idea.
Our Air Conditioning Installation Process
Installing an air conditioner is a complicated job that should always be left to a trusted and experienced professional. The process involves being compliant with building codes and working with evaporator coils, gas line connections, electrical circuitry, compressors, condensers, and more. Air conditioning installation is certainly not a DIY job. It's also one that you should not hire a local handyman for just to try to save a few bucks. Meadow Air expert air conditioning installers are familiar with installing all types of air conditioners and know how to troubleshoot any issues that might arise during the process. An air conditioner that is not installed correctly can result in all kinds of problems, including much lower efficiency.
Extend the Life of Your HVAC Unit with Maintenance Service Phoenix, AZ
Once you have your new air conditioner installed in your home or business office, you want to ensure it keeps you cool for years to come without losing efficiency. The best way to do that is to hire the team at Meadow Air for preventative AC maintenance services. These services can extend the lifespan of your unit and keep it working more efficiently along the way. Our team will perform a thorough inspection of your air conditioner and catch any potential issues before they become more significant and costly. Also, don't forget to change your air filters regularly and call our team as soon as you notice something might be wrong with your AC unit.
Choosing the Right AC Unit
When searching for 'AC installation near me,' you need an air conditioning company that will install the right HVAC unit. Your air conditioner needs to be the right size, and you'll want to go with a trusted brand. Additionally, you'll also need to consider your unique AC needs, which will depend on the size of your home, your usage needs, and your budget. Since newer air conditioners are much more energy-efficient than older models, you should be on your way to saving money each month on electricity bills. Our team offers central air conditioner installation, ductless split system installation, and more.
Schedule AC Installation Today
Meadow Air is happy to help you choose the ideal air conditioner and install it to keep your family cool and comfortable. Our team would be glad to visit your home and provide a thorough exam to determine whether air conditioning repair or replacement is right for you or provide maintenance services. Contact us today to find out more and schedule a service.
Frequently Asked Questions
Where to find a local air conditioning installer near me?
When looking for a reliable AC installation service in Arizona, choose Meadow Air. Our team of professionals is ready to tackle any HVAC task, be it AC installation or repair service.
Should I replace or repair my AC unit?
Deciding on AC repair or replacement will depend on numerous factors, including the unit's age, performance, and maintenance requirements. As a rule of thumb, it's best to replace your AC if it's at least 10 years old and requires regular repairs. If you aren't sure whether you might need a new air conditioner, contact our team and schedule an appointment.
How long will my new AC unit last?
Depending on how well you take care of it, your newly-installed AC unit should last for 10 to 15 years. The better you maintain it, the longer it will last. More renowned AC brands also come with a longer lifespan.
Call Today Your Number One HVAC Company In The Valley