Skip to Content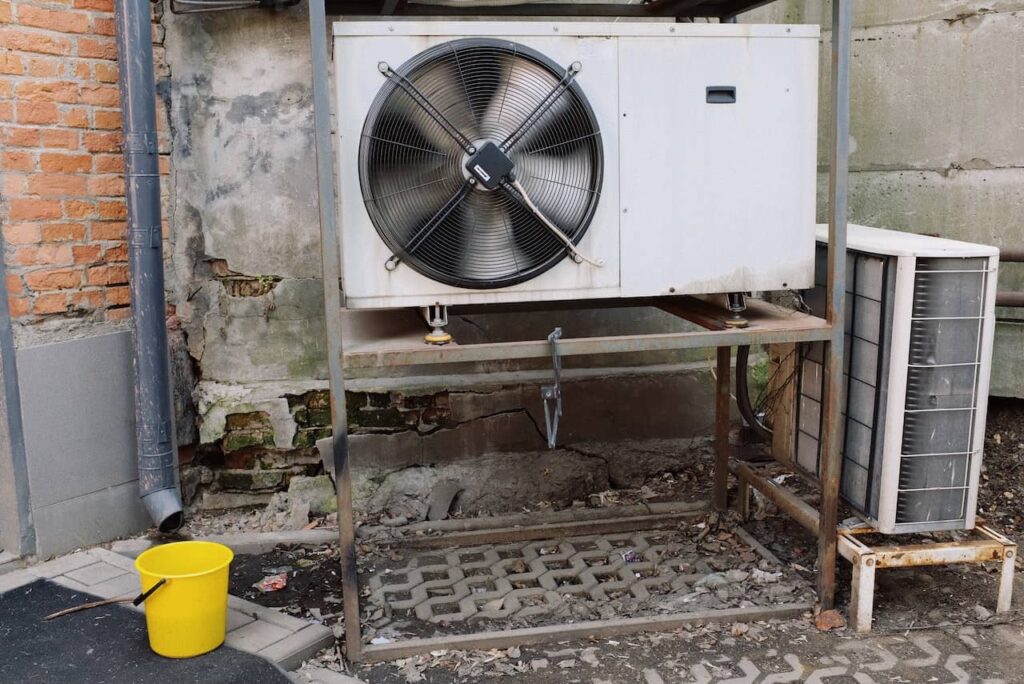 The fan in an air conditioning unit is designed to draw air into the unit, cool it, and then circulate it throughout the house.
But what happens when your AC fan is not working? Simple, your AC won't cool your home. This can be a pretty big problem during the summer months when temperatures are soaring outside.
There are some reasons why the AC fan might not be working, and they can range from a simple fix to something that requires professional assistance. In this article, we'll discuss some of the reasons why your fan might not be spinning and what you can do about it.
Reasons Why Your AC Fan Is Not Spinning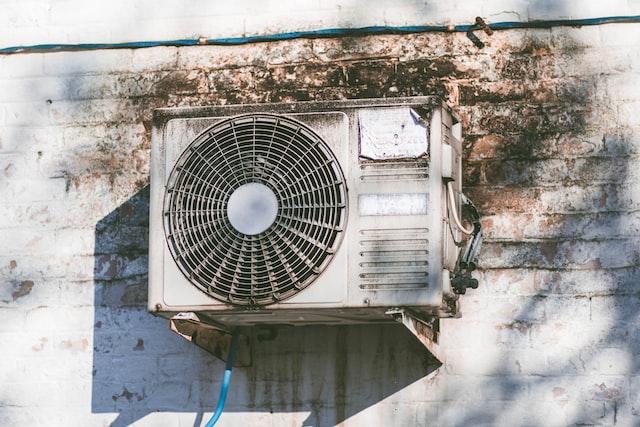 The Air Filter is Clogged
If your AC fan is not working and the unit is still running, it's possible that your air filter is clogged. If you haven't changed it in a while, it could be full of particles preventing airflow.
The best solution is to check the air filter. If it's clogged, it's best that you replace it with a new one. As soon as you've changed your air filter, turn on the unit and see if the fan starts working again. If it doesn't, then there could be another problem with your AC.
The Circuit Breaker is Tripped
If the circuit breaker is tripped, it can cause the AC fan to stop spinning. To check if the circuit breaker is the problem, check to see if the power is on by flipping the switch on your main breaker box. If it's off, flip it back on. If you have a separate breaker for your unit, check that as well.
If the power is still off, try resetting the breaker by turning off the power at the main box and waiting a few seconds before turning it back on again. This solves most problems with tripped breakers.
The Start Capacitor is Faulty
The start capacitor is a small electrical component found in the fan's circuit board. It stores energy and supplies it to the fan motor when you turn on the unit. If the capacitor is faulty, it won't be able to supply enough juice for your fan to start spinning.
Start capacitors can be tested by using a multimeter set to AC voltage. If the capacitor is bad, it will show a voltage of zero. This means that the capacitor is not supplying any current to the motor and, therefore, needs replacing.
The AC Fan Blade Is Damaged
Sometimes, the problem can be as simple as a broken blade. If you notice that your fan isn't spinning, it could simply be because one of the blades is damaged or broken.
To check this, you'll need to remove the cover of the AC unit and then look at the fan itself. Look for any loose or broken blades, and if there are any, replace them with new ones.
The AC Compressor Does Not Work
The compressor is the part of your AC unit that pumps refrigerant through it and cools the air. If you notice that your fan isn't working, then it could be because the compressor has failed.
This can happen for a number of reasons. It could be because of overheating, electrical issues, low refrigerant levels, or some other issue. Whatever the reason, you'll need to have your AC unit professionally inspected by a technician so they can determine the cause of the failure.
If it needs replacing, don't do it yourself, as compressors are not easy to replace. Get a professional to do it for you.
The Fan Motor Is Broken
The fan motor is the component that's responsible for blowing air through your AC unit. If you notice that your fan isn't working, then it could be because the motor has failed.
A fan motor can fail due to wear and tear, a problem with the wiring, or dirt and debris. Whatever the case, if the fan motor is no longer working, you'll need to replace it, as repairing it may not be the best solution.
The Evaporation Coil is Frozen
If your AC fan is not spinning, it could be the evaporator coil is frozen. The evaporator coil is what helps cool the air before it is blown through your home.
There are several reasons an evaporator coil can be frozen, but the most common ones are low refrigerant levels and low outdoor temperatures.
To fix the issue, turn the AC off, unplug it and let the unit sit for a few hours. Then, turn the unit back on and see if the fan starts working again. If this does not work, hire a professional to check what is causing the problem.
The Contactor Is Not Working
A contactor is a device that can be used to control the flow of electricity in an AC system. It works by interrupting the flow of current through a circuit and allowing it to resume when desired. The device is made up of two separate parts: a relay and a motor starter.
The relay is responsible for completing or breaking an electric circuit, which makes it possible for the contactor to start or stop the flow of energy in your AC system. The motor starter serves as a switch that completes or breaks the circuit when you turn on or off your AC unit.
If the contactor stops working either because it's damaged or worn out, this can stop the fan from spinning. It's best to have the contactor checked out by a professional if it stops working since there are several possible causes.
Final Remarks
There are many possible causes of an AC fan not spinning. Some are simple and easy to fix, while others require you to call a professional.
But, if you want to save money, it's worth taking a look at the problem yourself. At the very least, you should be able to narrow down what is causing the issue.
You can easily fix it yourself if it's something as simple as a clogged air filter. However, if you're dealing with a more complex problem like a faulty compressor, then it would not be advisable to repair it yourself. It's best to call a professional to handle this type of issue.